Its campaign supported Inaba Ciao cat treats. (Press Release) CHICAGO – Matrix Partners, a pet-centric brand strategy and communications firm, was recently recognized for a social media...
Hitwise released a new report. On average, dog owners have 50 percent to 100 percent higher incomes than cat owners, a new report from Hitwise concludes. "Pet Care Industry Trends" looked at...
Every year, pet businesses across the country hit noteworthy milestones that inspire a party atmosphere. Furry Tails...
The hope is to reunite them with their owners. Several organizations are working to protect pets that become separated from their owners as a result of Hurricane Harvey. USA Today reports that...
September 19 Arrrggh, already? It be the year's dumbest holiday: TALK LIKE A PIRATE DAY. Ready to end this...
There are more resources than ever. (Press Release) KING, NC — This September marks the second annual Pet-Sitter Education Month, and professional pet sitters have access to more educational...
'Where do I apply to be a dog?' Paris Hilton recently gave her 15.9 million Twitter followers a look at her dogs'...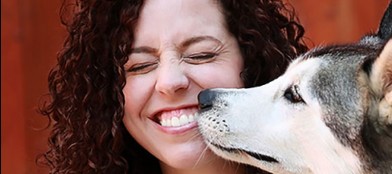 Eighty percent of your sales come from 20 percent of your customers. So while your competition worries about getting...
He's an industry veteran. (Press Release) ROCKFORD, IL – Jones Naturals LLC, manufacturer of natural, American-made dog treats and chews, announced the appointment of consumer products industry...
They plan to save and pay off bills. Four dog groomers in New Jersey are sharing a $1 million second-prize win in the Powerball lottery. Their ticket matched five numbers in Saturday's drawing,...